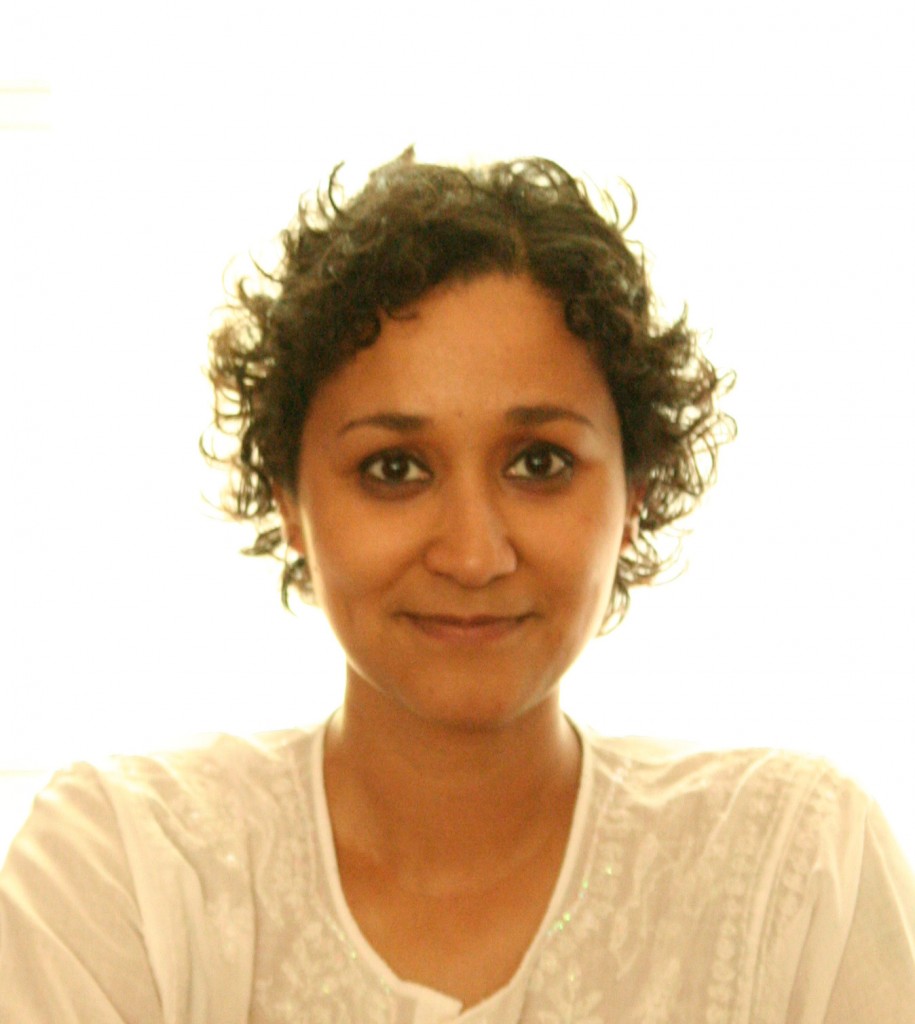 Alumni in the Spotlight
Rajani Levis (M.S., Counseling, '05)
Rajani Venkatraman Levis, MFT, PPS, CTS  is a writer, counselor-educator, psychotherapist and community builder. As a bi-cultural, multilingual woman of color, she skillfully navigates the intersections of trauma, with race, culture, class and other facets of diversity in her writing, teaching and psychotherapy practice.
Born and raised in India, Rajani earned an undergraduate degree in Business from her home country and a Master's degree in Counseling (2005) from San Francisco State University, with a dual specialization in Marriage and Family Therapy, as well as School Counseling. She first encountered EMDR therapy as a client, and then did her basic training in 2011. She quickly went on to become certified in EMDR and became an EMDRIA Approved Consultant in 2015. In 2016, Rajani authored the chapter "Placing Culture at the Heart of EMDR therapy" and co-authored (with Laura Siniego) "An Integrative Framework for EMDR Therapy as an Anti-oppression Endeavor" for the Springer book "Cultural Competence and Healing Culturally-Based Trauma with EMDR Therapy: Innovative Strategies and Protocols."
Stay in Touch
We value our relationships with our Counseling alumni and invite you to keep in touch. Let us know about your professional accomplishments, share your insights and ideas and connect with us.
News
SF State's Counseling Department Launches Alumni Association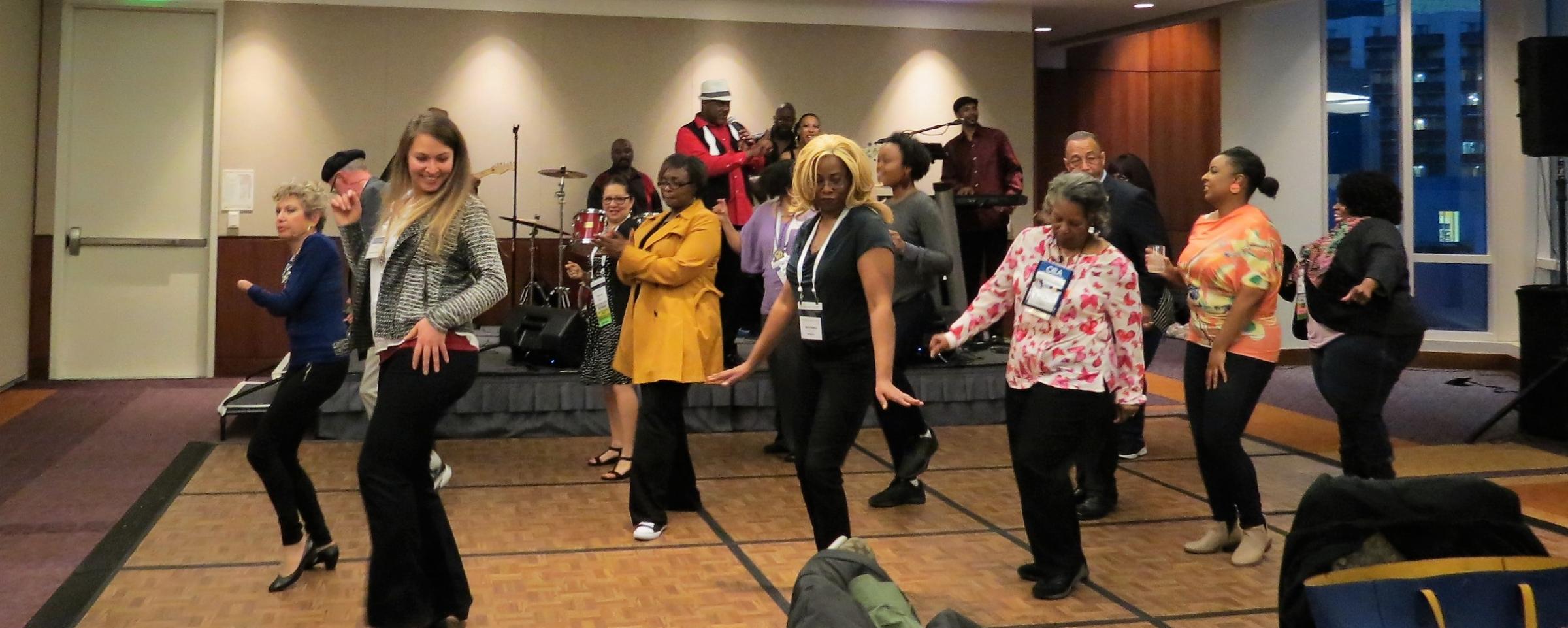 During the evening of March 16, the Counseling Department announced the launch of the newly formed Counseling Alumni Association. The announcement correlated with the American Counseling Association Conference & Expo taking place at the Intercontinental Hotel in downtown San Francisco. Amongst the tall glistening buildings, counseling alumni reconnected with old friends, heard from emeriti faculty and enjoyed music by local artists, PHNX. The Counseling Alumni Association plans to provide more events in the near future including social gatherings, CEU events and other outreach opportunities in pursuit of building a vibrant community of SF State counselors.
Counseling Alumni Reconnect at Bay Area Mixer

The Counseling Student Association (CSA) hosted its first two alumni mixers in the Bay Area, one in Oakland and another in South San Francisco. The CSA invited alumni to join them for a relaxing evening to reconnect, update each other on their careers and have great conversation. The first mixer took place at the Cat House in Oakland on Feb. 2. Fifteen people attended, with alumni from graduating classes spanning from 1969 to 2016. The second mixer was held at the Hometown Heroes Mixer in South San Francisco on Feb. 3, and was attended by 20 people representing the graduating classes of 2010 through 2016.
Members of the Department of Counseling and CSA were thrilled with the turnout and look forward to many more opportunities to engage with their alumni.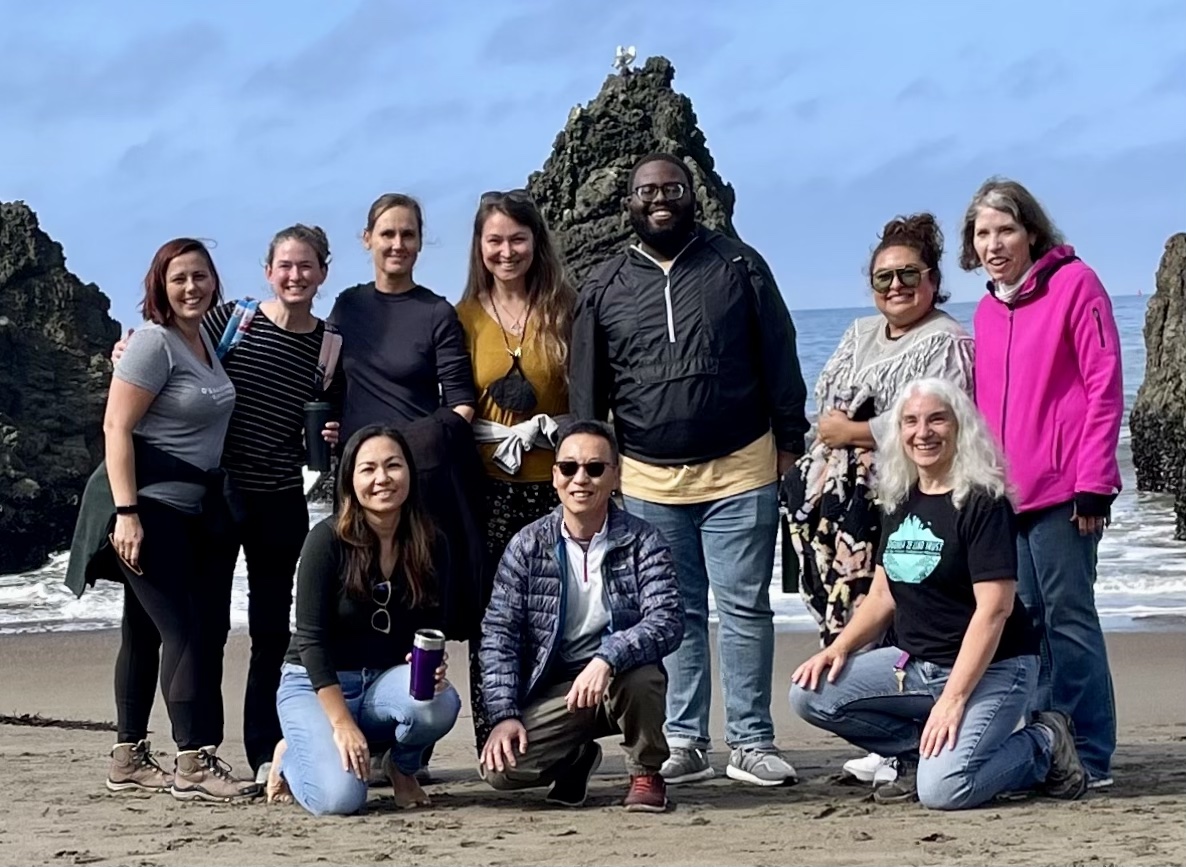 Back Row (left to right): Tiffany O'Shaughnessy, Molly Strear, Julie Chronister, Elif Balin, Derrick Bines, Cynthia Martinez, Patricia Van Velsor,
Front Row (left to right): Sandra Fitzgerald, Kwong-Liem Karl Kwan, Rebecca Toporek