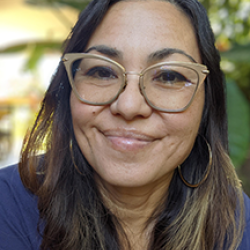 Sandra Fitzgerald
Associate Professor
Clinical Mental Health Counseling Coordinator
Phone: (415) 338-1690
Email: sfitz@sfsu.edu
Location: Burk Hall 526
Sandra Fitzgerald is an Associate Professor of Counseling and the Coordinator of the Clinical Rehabilitation and Mental Health Counseling Program. Dr. Fitzgerald received her Bachelor of Arts degree in Psychology from University of California Santa Cruz, Master's degree in Rehabilitation Counseling from San Diego State University and her doctorate in Rehabilitation Psychology with a minor in Counseling Psychology from the University of Wisconsin-Madison. 
Dr. Fitzgerald conducts research on the best practices in psychiatric vocational rehabilitation- specifically the vocational recovery process and work motivation for persons working with serious mental illness. She is an advocate for consumers and their families navigating the mental health recovery process and brings a psychiatric rehabilitation lens to her teaching, research, and service (PI: RSA training grant on Mental Illness: Psychiatric Vocational Rehabilitation).
Dr. Fitzgerald is also interested in diversifying the mental health counseling field and co-directs a fellowship program (CALPCC Fellows) designed to mentor and support QTBIPOC individuals who are pursuing a career in counseling. Her current research applies critical qualitative inquiry to interrogate the barriers that consistently limit QTBIPOC folx from occupying professional spaces in the mental health field.
Dr. Fitzgerald's list of scholarly articles can be found here.